A Vibrant Community for Women in Business
We're one of a kind just like you. We believe magic comes from bringing people together to #connectcollaboratecreate. The Southern Coterie is a vibrant community of women in business - a resource for passionate female entrepreneurs in the South.
We are a community of expert voices and familiar faces. Through thoughtfully tailored networking opportunities in the form of our monthly membership and empowering and energetic in person events like our annual #TSCSUMMIT, we move you farther faster with a dose of fun.
We educate and empower
Networking
Networking
We thrive on bringing women in business with shared interests together to promote growth, connection, and merrymaking.  Our members and attendees are open minded and action oriented female entrepreneurs.  We roll up our sleeves and go to work as a community – brainstorming creative ideas, finding solutions, sharing results and above all creating rewarding relationships and an encouraging support system for all who join us.
Our events connect you with other seasoned entrepreneurs, mentors, and a roster of impressive experts. Always in an inspiring locale, our networking events give you the opportunity to collaborate effortlessly with other women in business.  Our programming is intentionally tailored to create camaraderie, community and kick-up-your heels fun meaning education is always balanced with networking, brand discovery, signature TSC social gatherings and time to recharge.
Merry Making
Merry Making
For our membership, we tap our network of experts to lead weekly support zooms – educational presentations, desksides with industry experts, breakout groups with peer to peer mentoring and plenty of time for pop-up discussions. We're purposefully creating an energetic community where you can share and learn week-to-week with familiar faces online and through our customized app.
Our community is a diverse group of women in business. Founders of emerging brands from fashion to food, wellness to beauty. Small business entrepreneurs like interior designers, artists, marketing professionals.  And, seasoned female entrepreneurs taking on new ventures and looking to mentor the next generation of makers and doers. 
"I have met lifetime friends and business partners through this community. It has changed my life for the better."
The Southern C
Membership
Support Calls with Our Network of Experts
We're tackling the issues facing our members most by going direct to our membership to find out the information they're seeking and finding the professional voices to educate and support them. Join and you'll have access to:
Educational sessions

Desksides with Experts

Breakout Sessions

Casual Peer to Peer mentoring
Custom Membership App
Our custom app makes accessing all of the benefits of membership seamless. Members can jump in and #connectcollaboratecreate immediately.  Create a custom profile, share about your business, alert members to an event, look for collaborators for a giveaway, resource a vendor – the opportunities are endless and right at your fingertips!
Answers & Inspiration at Your Fingertips
Our Private Content Library houses all of our meaningful and motivational content. From the TSC Membership calls you may have missed to the TSC Summit you wanted to attend.  It's full of helpful resources.
Membership Webinars

Past Summit Presentations
Easy Access to Your Community
Our directory helps you put a name with a face and find other business owners in your area or industry. Move farther faster by finding members looking for mentoring or those who like to mentor.  
New Faces in Your Local Places
Expand your network with local chapters that provide opportunities to gather in your own area with other women in business.
A TSC Chapter offers the opportunity for our active TSC Members to #connectcollaboratecreate directly in their community through "Member MeetUps" and a devoted channel in the app.

Instant Friends, Insta Inspiration
Our close friends instagram group is ready and waiting for quick questions, inspiration, access to discount codes & promos as well as job postings.
First Access & Exclusive Parties
You'll get early access to ticket sales to our sought after #TSCSUMMIT, workshops and retreats and be the first to access mentor selections.   You'll also be included in the #TSCSUMMIT Member Welcome Party, a small and fun-filled gathering the night before the #TSCSUMMIT kicks off.
Connect. Collaborate. Create.
Weekly Zoom Calls

Custom Membership App

Member Directory
Private Content Library
Local Chapters
Private Member Party at Summit
Member Spotlights
Our community is a diverse group of women that are leaders in their industries.
Retail
Professional
Food
Interior Design
Retail
Windy O'Connor
Windy O'Connor Art & Home
Maggie Gavigan
Mignonne Gavigan
Louise Breen
Pappy & Co.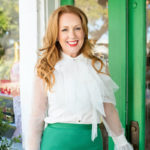 Emily McCarthy
Emily McCarthy Shoppe
Susannah Tighe
Lela Rose
Kristin Light
SISSY LIGHT
Gina Saunders
Gaine's Jewelers
Susannah Matthews
BURU
Professional
Libba Osborne
Add Lib
Allison Skinner
Allison Skinner Design & Devlopment
Caroline Wright Turnipseed
CWT Consulting
Kelli Boyd
Kelli Boyd Photography
Sirena White-Singleton
Aneris Photography
Sandra Campos
Entrepreneur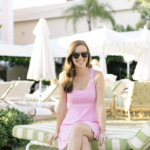 Caroline Bramlett
LCB Style & Photography
Kelsey Ogletree
PitchCraft
Food
Richard Reutter
Caroline's Cakes
MK Hennigan
In The Curious Kitchen
Julie McAllister
Julie McAllister's Cakes
Jenny Lucas
Navy Hill
Lee Bogle
Southern Sideboard
Amy Mills
17th St Barbeque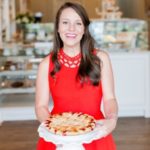 Amanda Wilbanks
Amanda Wilbanks Bakes
Brooke O'Dell
Sugar Drop
Interior Design
Holly Phillips
The English Room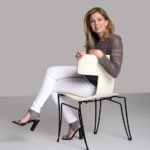 Colleen Waguespack
Colleen Waguespack Interiors
Lisa Ellis
Lisa Ellis Design
Mary Hawthorne
Mary Hawthorne Interiors
Elizabeth Carmichael
Elizabeth Carmichael Interiors
Laura Park
Laura Park Designs
Lynai Jones
Mitchell Black Home Decor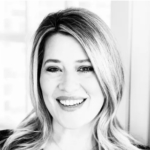 Andrea Seymour
Springdale Custom Builders
Meet The Founders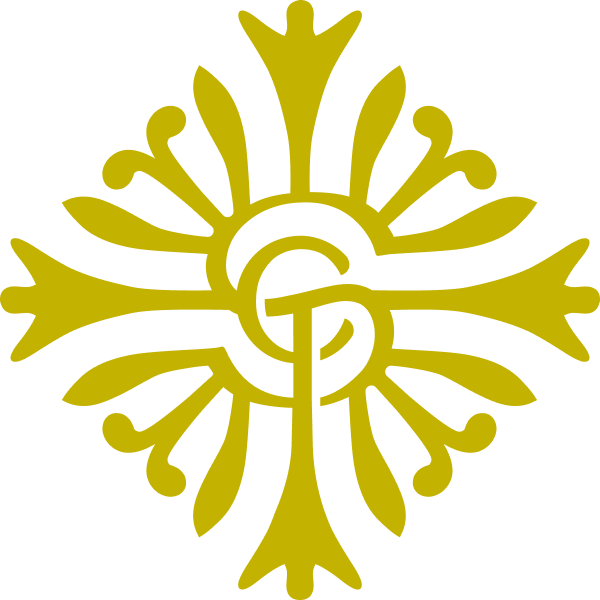 We developed The Southern C out of a mutual love for the South and passion for the people and unique businesses that shape our region.  We've celebrated our successes both personally and professionally with careers in local and national publishing but like so many of our members crave to create more.
We're currently balancing a range of entrepreneurial businesses in addition to TSC.  We guess you could say this amazing community and events are our "side hustle" that grew into the business of our dreams! A decade in, we're excited to continue to cultivate a community online and in-person where women like you can connect and be inspired.  Come on in!