Entrepreneurial Journey: Abney Harper of NANCY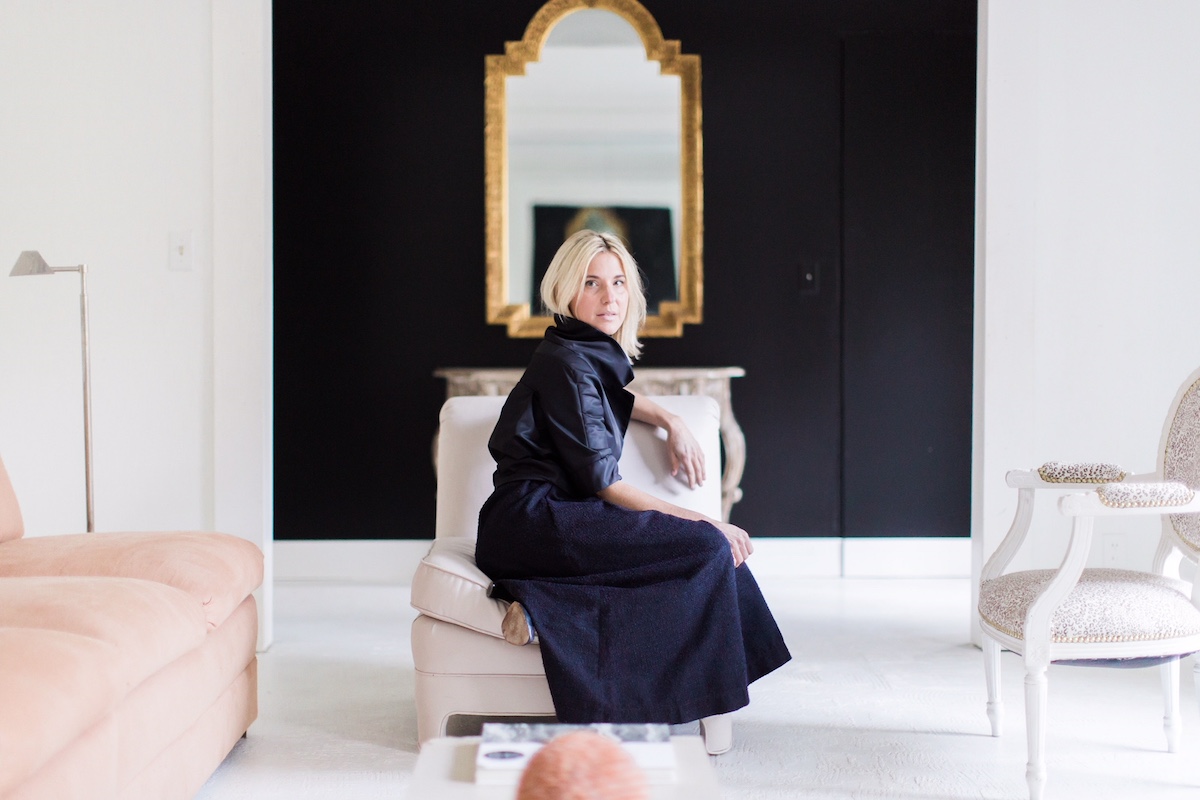 In doing this series on inspiring entrepreneurs who have had others careers before starting their businesses, I have found that they all have some common attributes; tenacity and resilience. Abney Harper may have gotten more than her fair share of those attributes. Her story could have easily been written up in FORTUNE magazines "Most Powerful Women's" issue; instead, Abney made some empowering decisions in her life to change directions.
From a small town in South Carolina, Estill, she set off to the University of North Carolina to become a hard news journalist. After graduating, she held several positions in the field. Her marriage took her to New Orleans and during that time she was offered a career-turning opportunity as an Anchor of a TV station in Amarillo, TX.  As life happens, a move was not in the offing and she turned it down. Disappointed, she decided to put her energy in pursuing a law degree at Tulane. It turns out that Abney's storytelling abilities were put to good use in her law practice and she quickly became a rising star within the legal profession.
After several moves and 3 children, Abney's family settled on Saint Simons Island, Georgia. Abney established herself as a sought-after lawyer. She thought once she reached partner she would have more control over her life. Then her big day came, the one that every lawyer works towards, the offer of Partner. Abney had reached a tipping point though. Feeling unfulfilled and restless, she decided to turn it down. "Everyone thought I was crazy, even my family" she told me. "The day I turned it down was the most empowering thing I have ever done." She was walking away from a lucrative law career…to do what?
Abney took the leap and has never looked back. The tenacity and resilience I mentioned above was about to be put into hyperdrive. She jumped headlong into opening a small café and lifestyle shop, called the Kitchen, with a business partner in 2011. But life rarely goes as planned. Life hit hard and because of personal issues she was forced to close her business. She shared, "Everything was gone. I had to move and my support system was gone but I never gave up on my dream. My family was a huge influence in encouraging me to come back even stronger." Abney feels as though being an entrepreneur has given her strength and courage.
Using her legal and business skills, she dug in and built a plan to come back even better than before. She wanted to create a "beautiful experience" for the customer. Working with a new shopping center developer, she presented her plan for NANCY, a restaurant with fashion and home goods combined. With her children and family cheering her on, Abney and her business partner opened NANCY in 2014. "It wasn't easy. I did everything on a shoestring, even buying my restaurant appliances from Lowes's on Black Friday sale. I was the dishwasher and the clean-up crew at night but we rolled with it." Because of her grit, Abney's business ended its first year in the black. Impressive to say the least.
Abney is quick to give credit for her success to her team. "NANCY has a wonderful and loyal team. They have allowed me to work on the business, not just in the business." All you have to do is read the reviews of her restaurant on Yelp and Trip Advisor to know she has accomplished her goal of providing a beautiful experience for her customers.
What drove you to start your business?
In 2010, I was offered partnership at my law firm and found myself at a crossroads. With sweaty palms, I sat around the conference table at my law firm and explained to all the men in gray pinstripes that I needed to politely decline. Here I am, and I've never been happier.
What did you learn from your previous career that helped you with being an entrepreneur?
I was a lawyer before I was an entrepreneur. There isn't enough space on this page to explain the lessons one learns from the study and practice of law that helps in entrepreneurship (or life in general). I'm very grateful for the education I was given.
What was your biggest surprise or most difficult thing about starting a business?
It's like childbirth. NOTHING could have prepared me for the blood, sweat and tears that go into starting a business. In my previous job, I walked into my office with an assistant, an office manager, janitorial staff, human resource, etc. When I opened my business I was ALL those things. I can remember in the early days of opening my restaurant when I physically couldn't drag myself out of bed, only to have two staff members quit just before dinner shift. In my fatigue, I sliced the tip of my finger off. I stood there crying over the burners and thought…I can't do this. Literally, blood, sweat and tears.
What is your Distinctive Selling Point or how do you distinguish yourself from others in your space?
The greatest gift of entrepreneurship is the freedom to create and build your business as you wish (obviously with the parameters of what the market will allow).  Each of us is "a one and only". I have fought hard to create a culture that is true to who I am. This influences who joins our team, the products we sell, and the experience we create for our guests.
What is the biggest piece of advice you would give someone starting a new business?
Two things: 1. Per my father who is an entrepreneur, "love what you do and you will never work a day in your life."  Entrepreneurship is hard work. You gotta love what your do or else your business is not sustainable. 2. Staring a business is a lot like getting married…it should NOT be entered into lightly. I got the biz right…just not the marriage.
What is your favorite part of owning your own business?
Freedom.
What is the best investment

 

(money or time) you've made in your business to date?
My team. I am humbled on a daily basis that such amazing people show up to work in my business, and I get to spend time with them. Many of them committed when the business wasn't able to pay competitive salaries in the market. They have remained dedicated and faithful and their hard work has grown the business and, thus, their incomes.
How do you maintain a work-life balance?
For my paper calendar, I have a green pencil (for work) and a blue pencil (for personal). I block out every hour of the week as either green or blue. My goal each week is to make sure there is enough blue in my life and that I'm investing the green, but more importantly, the blue time wisely.
What is your personal definition success?
To live a life of service to others.
Related Posts